U.S. Best Tutors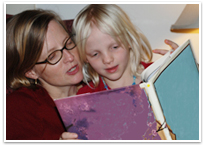 U.S Best Tutors offers tutoring for K-12 and College. U.S. Best Tutors provide tutoring sessions that are customized to help your child understand the core concepts. Hundreds of students have scored A+ grades with the tutoring sessions at U.S. Best Tutors. 
Tutoring provide step-by-step instructions to master the concepts for quizzes, tests and exams at school and college level. We provide all the study material for students. Additional study resources help students apply their understanding of these difficult concepts and master their knowledge in the specified subject. We offer affordable rates and packages for full term, month-to-month and yearly tutoring with sibling discount. Our tutoring sessions are guaranteed to improve your child's performance in class. Call now for more information and schedule your session!
Our Program

FREE DIAGNOSTIC TEST upon enrollment is used to help us evaluate your child's understanding of the subject.  All the study material will be provided by U.S Best Tutors and testing will be done bi-weekly to monitor your child's progress. It is our obligation to discuss the progress of your child with you at pick-up time following the session. You may try out our service by paying for a month of trial sessions and we are confident that you will be 100% satisfied with the trial sessions before deciding to register your child for tutoring at U.S Best Tutors. We are 100% Common Core tutoring service where our tutors align their lesson plan with the current school curriculum. The tutor not only reinforces the current concept but also assists with homework and prepares the child in upcoming tests and quizzes as well as final exams for high school and college students.
Our Tutors and Subjects
All our tutors are certified teachers or degreed professionals with teaching experience in K through college curriculum. U.S Best Tutors offers tutoring for children K-12, and college, in all the core subjects and Test preparation for STAR, AP exams, SAT, ACT, GED, MCAT, ASVAB, and LSAT. Our tutoring sessions aim to improve your child's study skills through constant practice and understanding of important concepts that are customized at the pace your child is comfortable with.
Coding classes for kids:
Kids learn to develop games while learning many computer science concepts. At U.S. Best Tutors we tutor students in Scratch coding, Python coding and Java coding. Please visit coding for kids for more details. 
Computer Lab and Online Courses:
Our tutoring center is equipped with internet and wifi. We do provide tutoring in online courses, assignments and projects for Coursecompass, Aplia, Mymathlab, Webassign, devry, Phoenix, and for many other online courses. It is a popular option for many school, college and graduate level students. Our tutors are qualified to provide tutoring in statistical analysis and interpretation using Microsoft EXCEL, minitab, megastat, IBM SPSS (PASW) and many other softwares. Please visit Statistics & Mathematics for more detail.
Tutoring Centers / Learning Centers
U.S. Best Tutors offers tutoring for children K-12, and college, in all the core subjects and Test preparation. Currently, there are two tutoring centers operated under the same management:
Local Tutoring Centers:
Norco Address:
1161 Hiddenvalley Parkway, Suite 103, Norco, CA. 92860
Phone number: (951) 479-1557
Email : info@usbesttutors.com
Chino Hills Address:
4200 Chino Hills Parkway, unit # 638, Chino Hills, CA, 91709
Phone number: (909) 517-2111
Email : info@usbesttutors.com