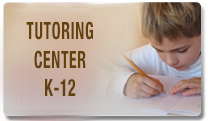 Sam Kang
03:21 19 Oct 18
My daughter attended Cal Baptist University in Riverside and she was struggling with College Statistics. Her professor

recommended U.S. Best Tutors for tutoring and we were relieved to find a great statistics tutor who knew the entire Statistics course. Thanks to U.S. Best Tutors my daughter scored A in her final exam. I would definitely recommend U.S. Best Tutors. Their customer service and staff are both excellent and professional.

read more
Jawad Essani
21:23 19 Oct 18
Best Tutors period! My older one goes here. We wanted to ensure he was ahead of his class, therefore wanted him to study

advanced Math concepts - he is able to understand complex Math issues. He is also studying comprehension and sentence structure. Very satisfied, I would highly recommend US Best Tutors (Family run operation) which means attention to detail, friendly atmosphere and no franchise/monotonous environment.

read more
Betty Huynh
23:39 25 Oct 18
U.S. Best Tutors is the BEST! Fawad is an amazing instructor. My child's new confidence in Math and high test scores prove how

effective his tutoring is in helping to understand the content and obtaining excellent results in class. Aisha is awesome to correspond and communicate with. She has a genuine concern for making learning as effective as possible and is very helpful with coordination of schedules. We are so grateful for U.S. Best Tutors.

read more
Sherly Thomson
00:15 21 Oct 18
Super best tutors. My child loves going over here. He is in 7th grade and he says he learn more in tutoring than in school. He

can work with his tutor on the school math problems and still have time to work on extra worksheets that are assigned by the tutoring company. I simply love the way they work with children. They are very detail oriented and give importance to my child progress!

read more
Kristen Woods
21:53 05 Nov 18
I've only had one session here and it made a HUGE difference already in my learning. My tutor was able to teach me my

statistics on a very basic level so that I could grasp the concepts and WOW, it made my life so much easier for that assignment I was working on. Thank you!!!

read more
Sean Mack
16:33 24 Oct 18
I have tried so many company but my child never improved in math and english writing as much. After starting U.S. Best Tutors

within 1 month I see great improvement in the grades and in 2 months he got student of the month award. Center director Aisha is genuinely a person who cares about your child progress and make sure that your child improves! I love the staff and place!

read more
jacqueline franciose
17:39 18 Jul 19
I was a working professional looking to brush up on my general math skills for a potential job in the Design Field! When I walked

in to Fawad's facility and he was ready and willing to help refresh and hone my skills in math! Thank you for your patience, and making me understand the math skills I needed for my job! Cheers to you and your cheerful staff ! By the way I got the job !) Happy Client , Jacqueline Franciose

read more
cheryl Hunter
00:41 12 Oct 19
I took nursing Statistics Tutoring at U.S. Best Tutors. I am very pleased with the service. Tutor was very patient and

knowledgeable. I would definitely recommend their tutoring program. Thanks for getting me an A!

read more
Jack Bedolla
21:06 31 Jan 20
Before hand I tried looking for tutors who were patient and knowledgeable and none have come close to the patience and knowledge

offered at U.S best tutors. Not only have I learned so much but rather it is important to note I have once again Gained confidence in doing calculus at the college level, which is probably the most important part. Highly recccomend US best tutors

read more
jerome glenn arabe
16:59 20 Apr 20
US Best Tutors is a great fit for my daughter, who struggles in Math. She is learning and getting the reinforcements she needs to

fully comprehend Math concepts. The one-on-one teaching provided at US Best Tutors is exactly what she needs. This is by far the best tutoring center she's been to. Aisha has been so helpful, especially in transitioning my daughter to online tutoring. Everyone at US Best Tutor - from the front desk staff, to the owners and to her tutors - has been nice, kind, patient an professional. Thank you everyone for all that you do. We appreciate you!

read more
See All Reviews
Statistics
Statistics / AP-Statistics / College Statistics Tutors
Experienced Statistics Tutors to help you get A+ in Statistics Homeworks and Exams. Expert Statistics Tutor will explain the concepts and Statistics Problems in Tutoring Sessions. Statistics Tutor will also cover Statistics Exams and Practice Tests to get you ready for the upcoming Exams.
Statistics is the advanced course in High Schools and Colleges. Many students take courses in Pre-Algebra, Algebra I, Algebra II, Geometry and Pre-Calculus before they start Statistics or AP-Statistics course.
Statistics / AP-Statistics /College Statistics Topics:
Descriptive Statistics: Mean, Median, mode, standard deviation, range, etc.
Statistical graphs: Boxplot, dotplot, histogram, bar chart, pie-chart.
Statistical Data representation: Frequency and tables
Regression line: Plot, correlation and models.
Statistical sampling: random, strata, quota, cluster
Statistical probabilities: Binomial, Geometric and marginal.
Normal Distribution: Using standard tables and calculator to compute the probabilities.
Confidence intervals: Statistical inferences on data.
Hypothesis testing in statistics.
Chi-square test in statistics.
Statistics Tutoring Centers: Call Now to get A+
Norco Address:
1161 Hiddenvalley Parkway, Suite 103, Norco, CA. 92860
Phone number: (951) 479-1557
Email : info@usbesttutors.com
Chino Hills Address:
4200 Chino Hills Parkway, unit # 638, Chino Hills, CA, 91709
Phone number: (909) 517-2111
Email : info@usbesttutors.com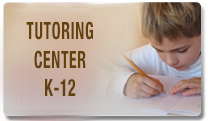 Sam Kang
03:21 19 Oct 18
My daughter attended Cal Baptist University in Riverside and she was struggling with College Statistics. Her professor

recommended U.S. Best Tutors for tutoring and we were relieved to find a great statistics tutor who knew the entire Statistics course. Thanks to U.S. Best Tutors my daughter scored A in her final exam. I would definitely recommend U.S. Best Tutors. Their customer service and staff are both excellent and professional.

read more
Jawad Essani
21:23 19 Oct 18
Best Tutors period! My older one goes here. We wanted to ensure he was ahead of his class, therefore wanted him to study

advanced Math concepts - he is able to understand complex Math issues. He is also studying comprehension and sentence structure. Very satisfied, I would highly recommend US Best Tutors (Family run operation) which means attention to detail, friendly atmosphere and no franchise/monotonous environment.

read more
Betty Huynh
23:39 25 Oct 18
U.S. Best Tutors is the BEST! Fawad is an amazing instructor. My child's new confidence in Math and high test scores prove how

effective his tutoring is in helping to understand the content and obtaining excellent results in class. Aisha is awesome to correspond and communicate with. She has a genuine concern for making learning as effective as possible and is very helpful with coordination of schedules. We are so grateful for U.S. Best Tutors.

read more
Sherly Thomson
00:15 21 Oct 18
Super best tutors. My child loves going over here. He is in 7th grade and he says he learn more in tutoring than in school. He

can work with his tutor on the school math problems and still have time to work on extra worksheets that are assigned by the tutoring company. I simply love the way they work with children. They are very detail oriented and give importance to my child progress!

read more
Kristen Woods
21:53 05 Nov 18
I've only had one session here and it made a HUGE difference already in my learning. My tutor was able to teach me my

statistics on a very basic level so that I could grasp the concepts and WOW, it made my life so much easier for that assignment I was working on. Thank you!!!

read more
Sean Mack
16:33 24 Oct 18
I have tried so many company but my child never improved in math and english writing as much. After starting U.S. Best Tutors

within 1 month I see great improvement in the grades and in 2 months he got student of the month award. Center director Aisha is genuinely a person who cares about your child progress and make sure that your child improves! I love the staff and place!

read more
jacqueline franciose
17:39 18 Jul 19
I was a working professional looking to brush up on my general math skills for a potential job in the Design Field! When I walked

in to Fawad's facility and he was ready and willing to help refresh and hone my skills in math! Thank you for your patience, and making me understand the math skills I needed for my job! Cheers to you and your cheerful staff ! By the way I got the job !) Happy Client , Jacqueline Franciose

read more
cheryl Hunter
00:41 12 Oct 19
I took nursing Statistics Tutoring at U.S. Best Tutors. I am very pleased with the service. Tutor was very patient and

knowledgeable. I would definitely recommend their tutoring program. Thanks for getting me an A!

read more
Jack Bedolla
21:06 31 Jan 20
Before hand I tried looking for tutors who were patient and knowledgeable and none have come close to the patience and knowledge

offered at U.S best tutors. Not only have I learned so much but rather it is important to note I have once again Gained confidence in doing calculus at the college level, which is probably the most important part. Highly recccomend US best tutors

read more
jerome glenn arabe
16:59 20 Apr 20
US Best Tutors is a great fit for my daughter, who struggles in Math. She is learning and getting the reinforcements she needs to

fully comprehend Math concepts. The one-on-one teaching provided at US Best Tutors is exactly what she needs. This is by far the best tutoring center she's been to. Aisha has been so helpful, especially in transitioning my daughter to online tutoring. Everyone at US Best Tutor - from the front desk staff, to the owners and to her tutors - has been nice, kind, patient an professional. Thank you everyone for all that you do. We appreciate you!

read more
See All Reviews